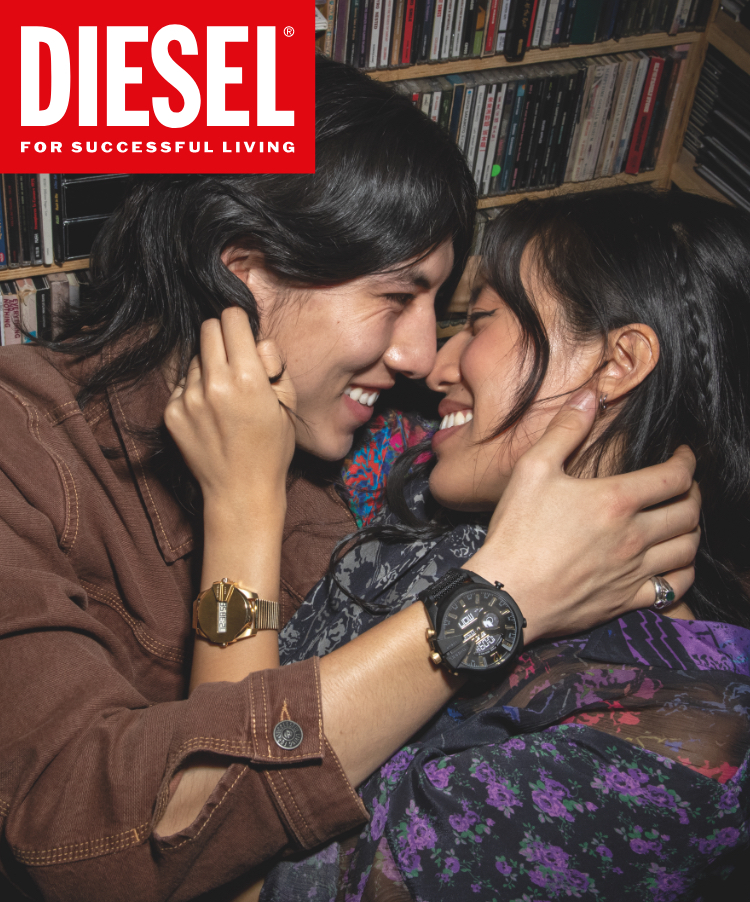 Bold, ironic and never shy, Diesel is a brand that doesn't follow
trends, it makes them. Diesel watches reflect the confident,
assertive nature of the brand; large, loud and never afraid of
color, they don't follow the "rules" of casual watch design,
preferring to blaze new ground whenever possible.
Shop Now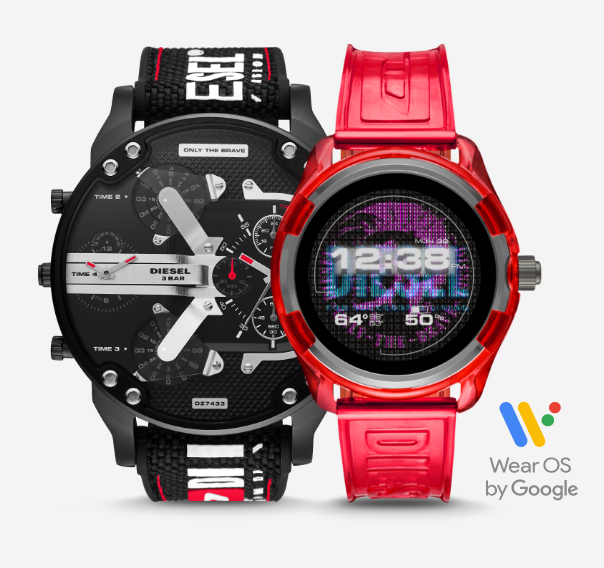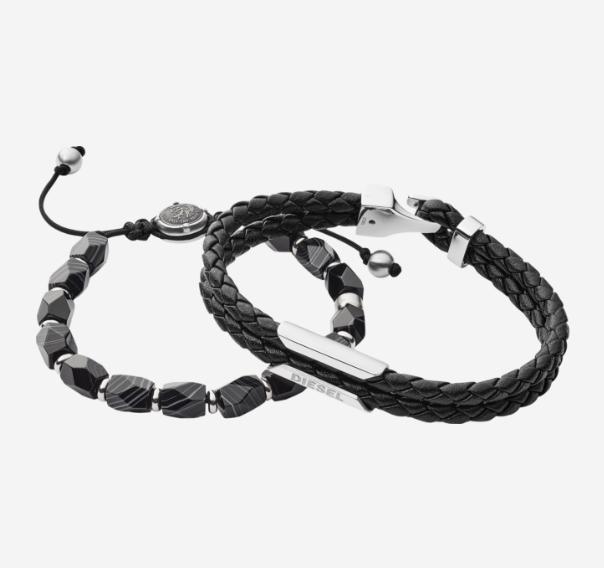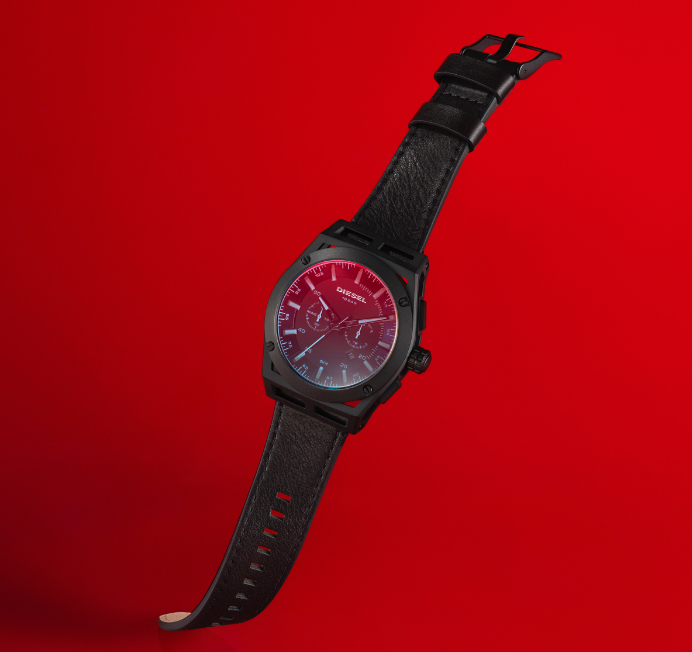 DO OR DIVE
New Timeframe watch resuscitates the tired diver trend with an extreme sports-style approach. Functional elements receive a statement-making refresh with a lightweight scuba-style cordura-on-leather strap featuring printed repeat text and bold logos.
SHOP NOW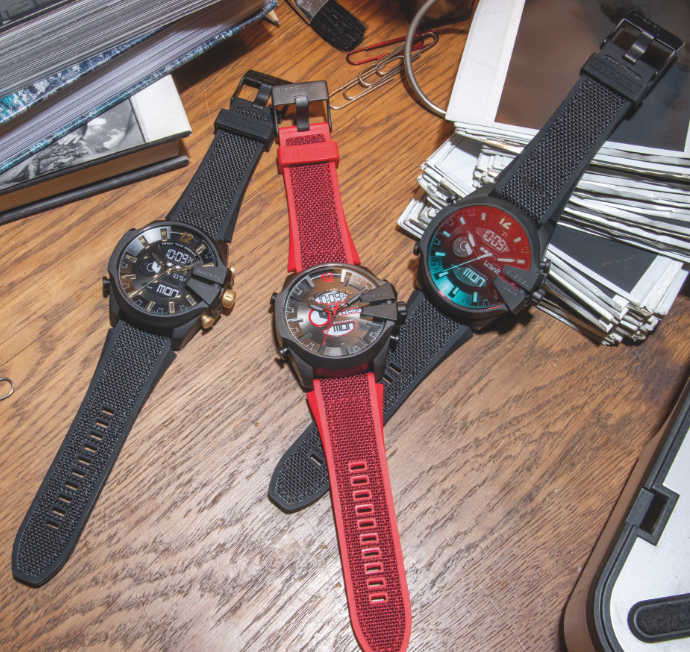 DIGITAL AGE
Asserting its own ideas of styling, proportions and use of hardware elements, Diesel's Mega Chief watches are not for the faint of heart. Evolutions of function and size take this living legend to the next level with its first-ever analog-digital movement.
SHOP NOW