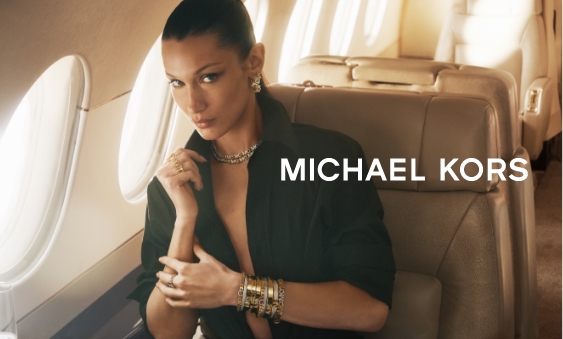 MICHAEL KORS WATCHES & JEWELLERY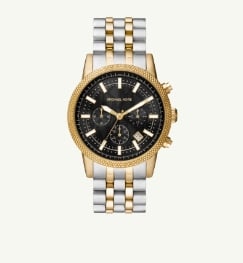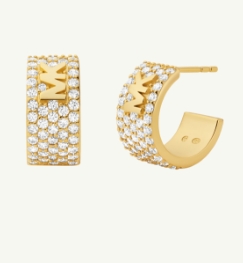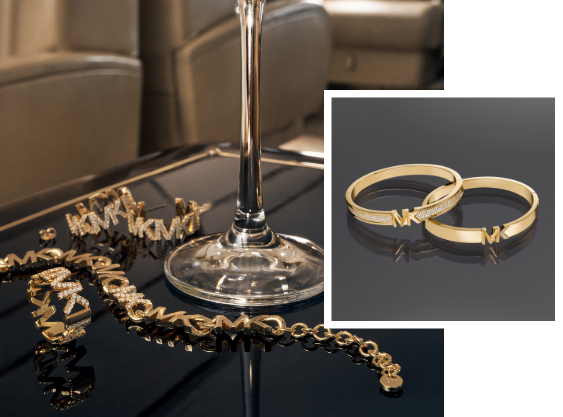 GO FOR BOLD
With the latest Michael Kors jewellery,
more is more.
Designed to be layered,
the graphic MK logo motifs,
gleaming
chain links and sparkling pavé accents
of this
season's styles inspire a bold
approach to accessorising.
SHOP JEWELLERY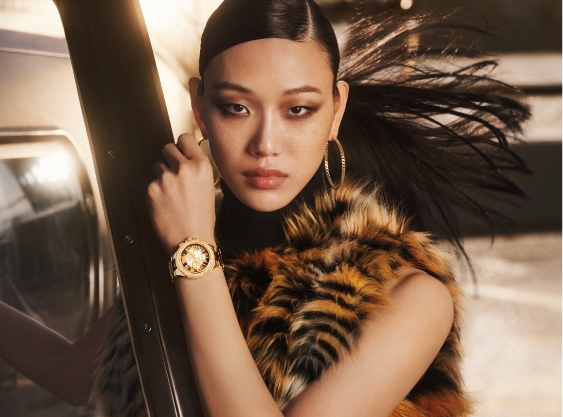 THE CAMILLE ICON WATCH
Michael Kors has reissued its classic Camille
watch and updated it for today. From the
understated polish of a gleaming gold-tone
bracelet strap to the eye catching glamour of
a crystal-encrusted topring, the luxe details
on every Camille watch elevate it to icon status.